Home
---
Les Rochers Sculptés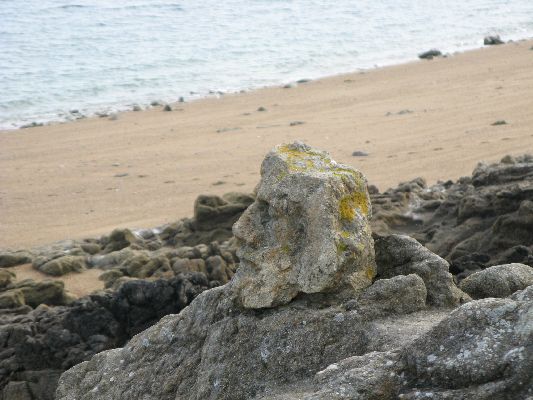 "Abbé Adolphe-Julien Fouré, with the aid of an elderly helper, spent 25 years carving the granite rocks of the Brittany shoreline at Rothéneuf. Abbé Fouré was partly paralysed by a stroke and had lost his hearing and speech. In his isolation, he was inspired by old tales of a local pirate clan."
"The carvings, numbering over 300 pieces, depict legendary pirate adventurers, fishermen, smugglers, and monsters and allegorical scenes."
"Begun in 1870, the Carved Rocks have a timeless quality; although many were carved from free standing rocks, others follow the natural contours of the shore. Fouré was also a prolific wood carver, but his underground gallery of wooden sculptures was destroyed by fire during the Allied advance in 1944, and only a few works have survived."

- From "Fantasy Worlds" by Deidi Von Schaewen and John Maizels

The figures depict the lives of the Rothéneuf family, a family of fishermen, sailors, and smugglers that lived in the area from the 15th - 18th century. They reputedly gained great eyesight from drinking water rich in various elements. They meet their eventual demise at the hands of the French revolution, a huge storm, and a sea serpent. The story, and descriptions of the characters depicted, can be read in a booklet available at the entrance kiosk for a few Euros. It is worth the price. It also includes some old photos showing many more sculptures that are now gone, as the ones there now will be eventually.

By the way, the beach is a very nice place to sit and look at stuff.

Hours

Daily 10 - 6

Directions

Chemin des Rochers Sculptés
Rothéneuf, near Saint-Malo
Tel: +33(0)2 99 56 97 64.

You can get to Rothéneuf by way of Saint-Malo, or you can avoid the traffic by cutting through Parame. The rocks are on the coast. When you find Rue de l' Abbé Fouré, you're close. There are signs to the beach. If you find the Hotel Terminus, it is right around the corner. To the left of the hotel is a pretty good restaurant, reasonably priced.

According to the map, it is possible to get to Rothéneuf by way of by way of Cancale and Saint-Coulomb, but we were unsuccessful. In fact, we got lost in a way that simply defied the laws of physics. Truly uncanny.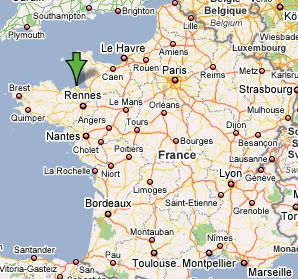 More information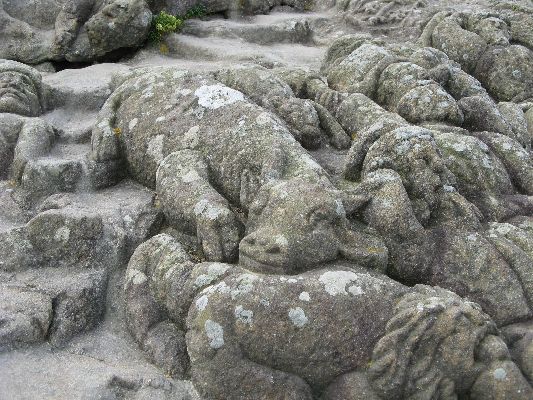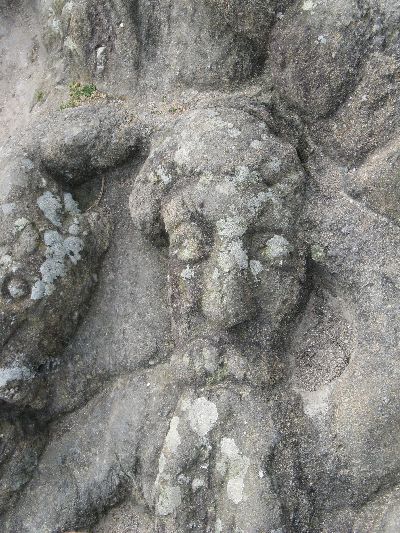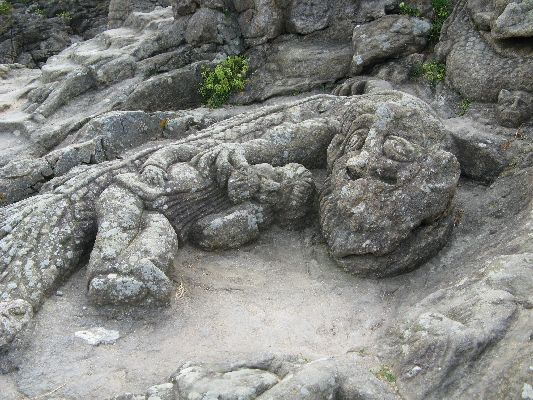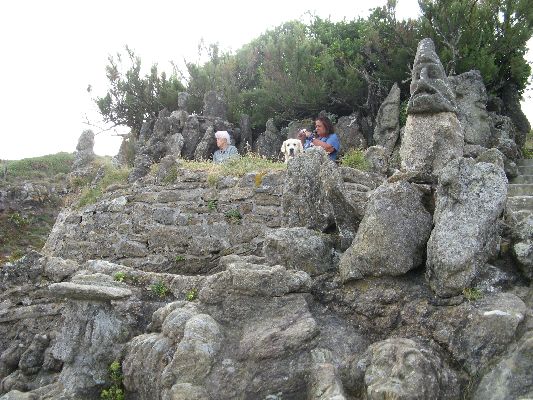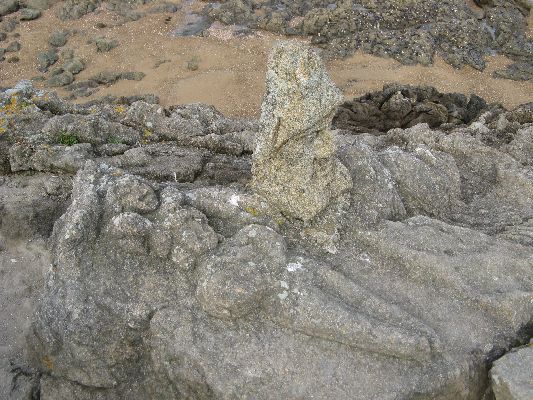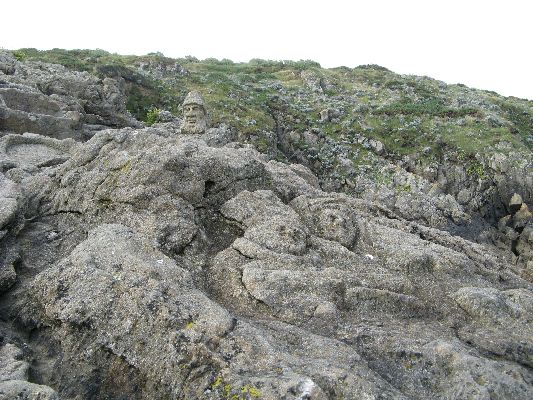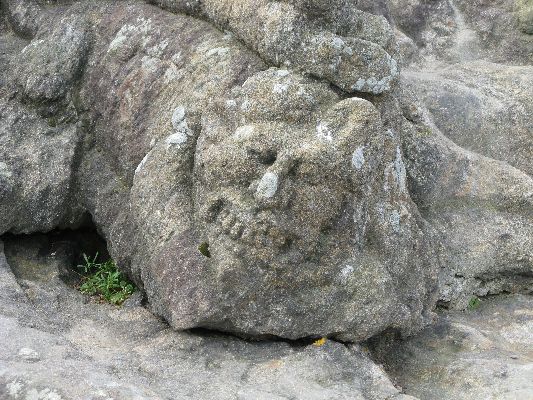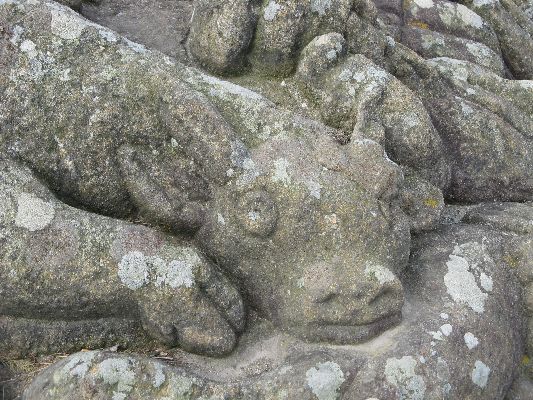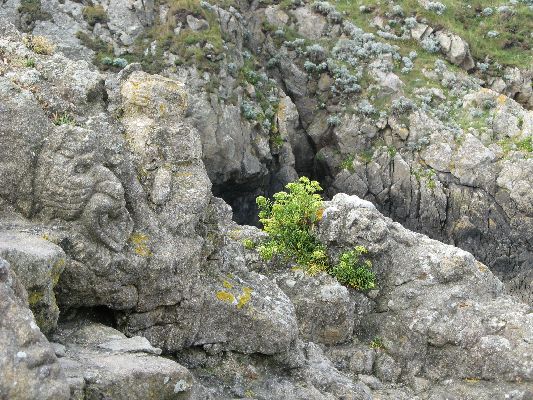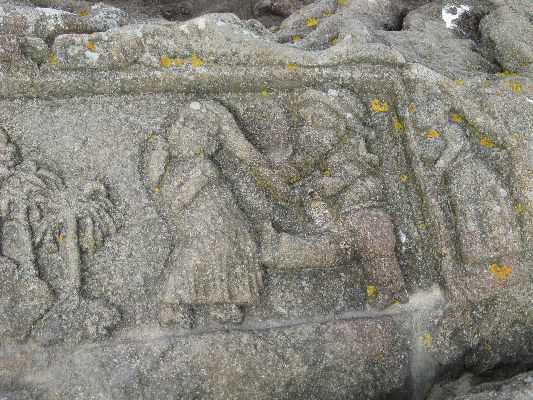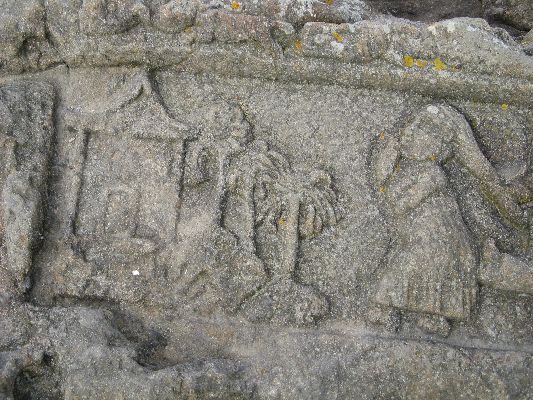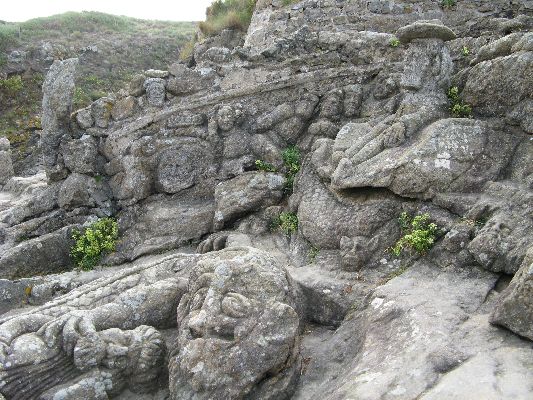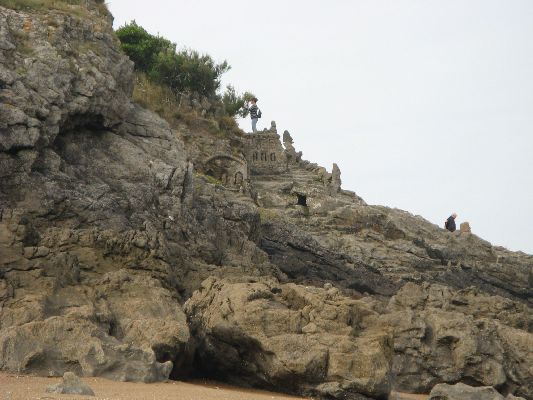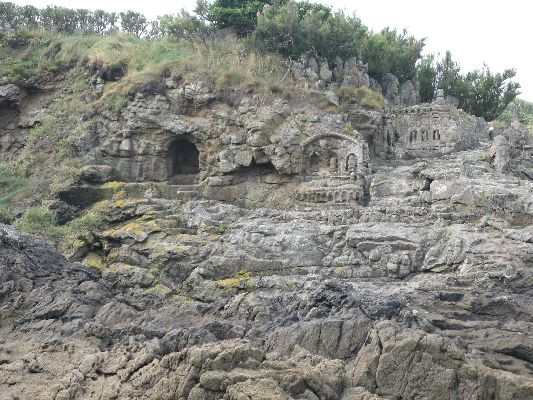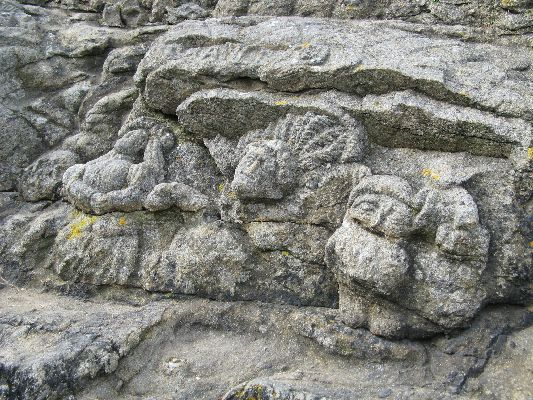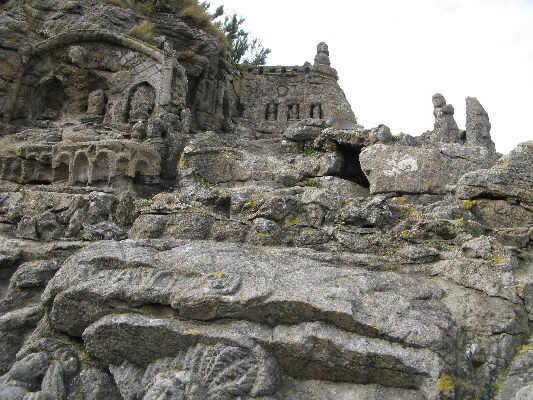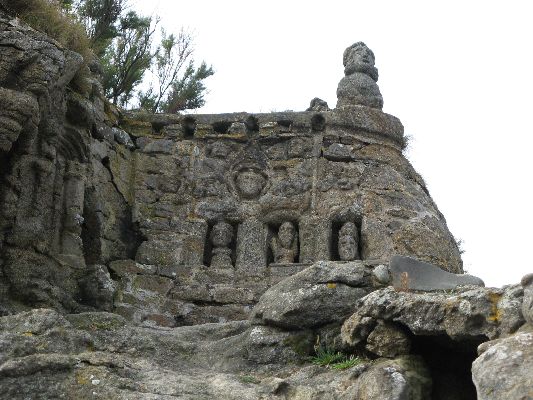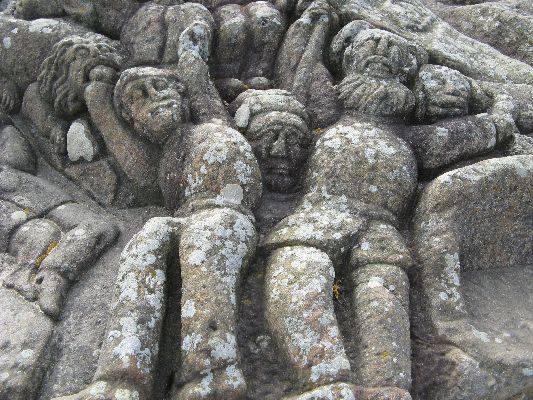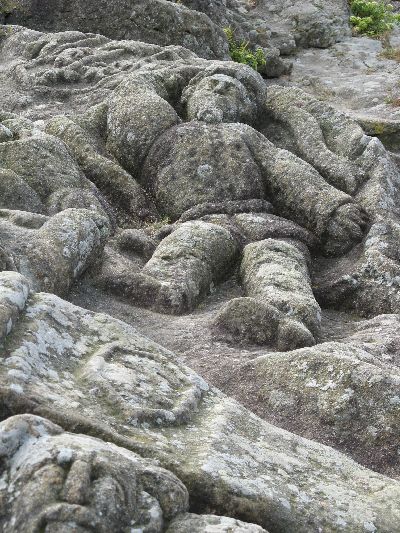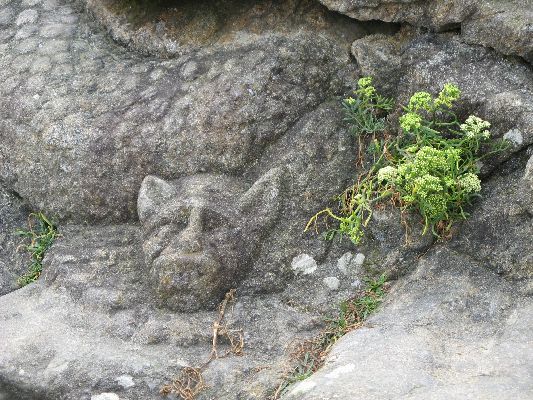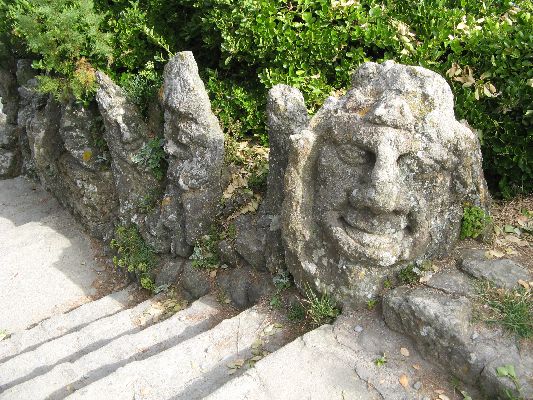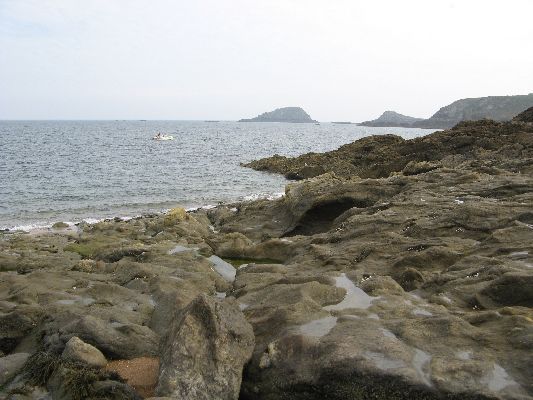 ---
Home